About Whose Land Scotland
Whose Land Scotland is owned and run by Robin Priestley, who has been a solicitor in Scotland for 25 years. He holds an Honours Degree in Scots Law, the Diploma in Legal Practice and is a Notary Public.
Prior to setting up Whose Land Scotland, Robin worked in the Land & Rural Business team at well known law firm Brodies LLP, where he specialised in large transport and renewable energy infrastructure projects, land acquisition, land referencing and compulsory purchase. He has also worked at leading law firms Turcan Connell, Dundas & Wilson and Anderson Strathern LLP.
Robin has always practised exclusively in Scottish property law and has considerable experience in projects ranging from small and simple to very large and complex. Some of them are listed below. He has an in-depth knowledge of Scottish land law, land acquisition, title examination and land ownership investigations. He is also one of the few solicitors in Scotland with extensive experience of searching the landownership registers and carrying out complex land ownership investigations.
You can see Robin's LinkedIn profile here.
First class GIS mapping and support is provided by Archie Stewart of Landmaps Limited (see www.landmaps.co.uk). Angus Brown brings formidable experience of the land registration process following many years as a senior registration officer at the Land Register. Robin regularly collaborates with Archie and Angus to successfully deliver land ownership investigation and/or registration projects for clients.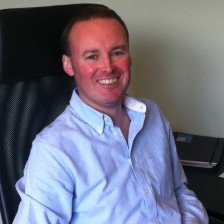 Jargon Free Communication
I will always communicate in plain English, using my experience to demystify data for you so you know exactly what you are being presented with. I want to give you the confidence to take the next steps with your project.
Honest Assessments
I will always be honest about what can (and can not) be achieved from the start.
Tailored Strategy
As not all land ownership projects are the same, before I start I will take the time to understand your goals and your budget.
Personal Communication
You will never be kept in the dark. As matters progress I will be in regular contact with you, monitoring progress regularly against your budget.
You can find examples of the voluntary title registrations I have completed for clients in the Recent Activity page on this site.
Here are some examples of other high profile projects I worked on before I set up Whose Land Scotland:
Roads
A9 Dualling (Perth to Inverness – capital value £3 billion) for Jacobs UK and Transport Scotland – large scale land referencing/land ownership investigations
A96 Dualling (Inverness to Nairn) for Jacobs UK and Transport Scotland – large scale land referencing/land ownership investigations
Perth Transport Futures Phase 1 (A9-A85 Link Road) for Perth & Kinross Council – land referencing/land ownership investigations
Commercial and Local Authorities
Rail & Public Utility infrastructure projects working in-house for market leading land referencing company Millar & Bryce – large scale land referencing/land ownership investigations
Perth City Centre Public Realm Improvements for Perth & Kinross Council – land referencing/land ownership investigations
Peterhead-St Fergus gas pipeline for Scottish and Southern Energy – completion of land agreements for pipeline route land ownership investigations
Renewable Energy
Windfarms (2MW to 200MW) for developers and private landowners – drafting and negotiation of land agreements and leases, assistance with land law and land ownership investigations
Rail
Borders Railway (Edinburgh to Tweedbank – capital value £294 million) for Scottish Borders Council – compulsory purchase/land acquisitions, claims settlement, large scale land ownership investigations
Airdrie-Bathgate Railway (capital value £300 million) for Network Rail – compulsory purchase/land acquisitions, claims assistance, land ownership investigations
Glasgow Airport Rail Link (capital value £210 million) for Strathclyde Partnership for Transport – assistance with Scottish Parliamentary process, statutory objections, land law and land ownership investigations
Stirling-Alloa-Kincardine Railway (capital value £85 million) for Clackmannanshire Council – assistance with land law, land ownership investigations and claims settlement